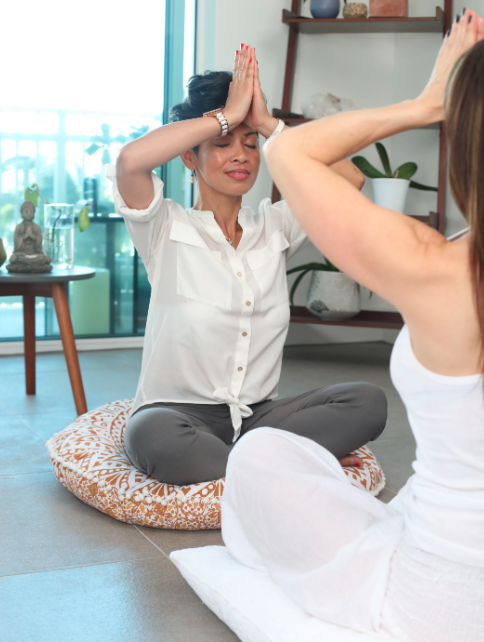 Yoga classes are an undoubtedly great way to learn new moves, tone your body, and meet new people. But not everyone has the money or the time to attend classes several times a week. For the days when you can't get away, you can recreate the experience at home with just a few simple tips.
Invest in Equipment
The equipment you use has a major impact on your results. High-quality yoga mats, bolsters, and blocks don't just look nice when stashed away in your exercise corner, they're important for your safety. If your yoga mat doesn't have enough traction to hold you during a three-legged move, you can risk falling. Similarly, yoga blocks prevent you from sinking too deep in any given pose. Spraining a muscle can take weeks to heal, so you need to be extra careful when there's no instructor to give you tips.
The bolsters aren't quite as important to spend money on, but they can make you feel a little more professional while you're working out in Charlotte, NC apartments, which can encourage you to do more sessions a week. This equipment can be a pricey investment, but remember that you're using it as a means to skip the more expensive studio.
Add the Extras
You don't have to buy trendy workout clothes, but you should feel comfortable. Start with a YouTube routine at your level and then develop your own from there. The lighting in the room should provide sufficient visibility to go through your routine, but it shouldn't be too bright.
An aroma diffuser can be also be turned on while you're practicing to provide another dimension to the ambiance in your apartment. As you smell your favorite essential oils, you'll be taken away from the stresses of your day and into a world of peace. Finally, you can buy plants, small water fountains, or crystals to really enhance the mood.
If you're looking for a more spacious apartment where you can recreate the yoga experience at home, consider Retreat at McAlpine Creek. Our generous floorplans and scenic community spaces will inspire you to take care of your body and mind. Call us today to take a tour and see for yourself.