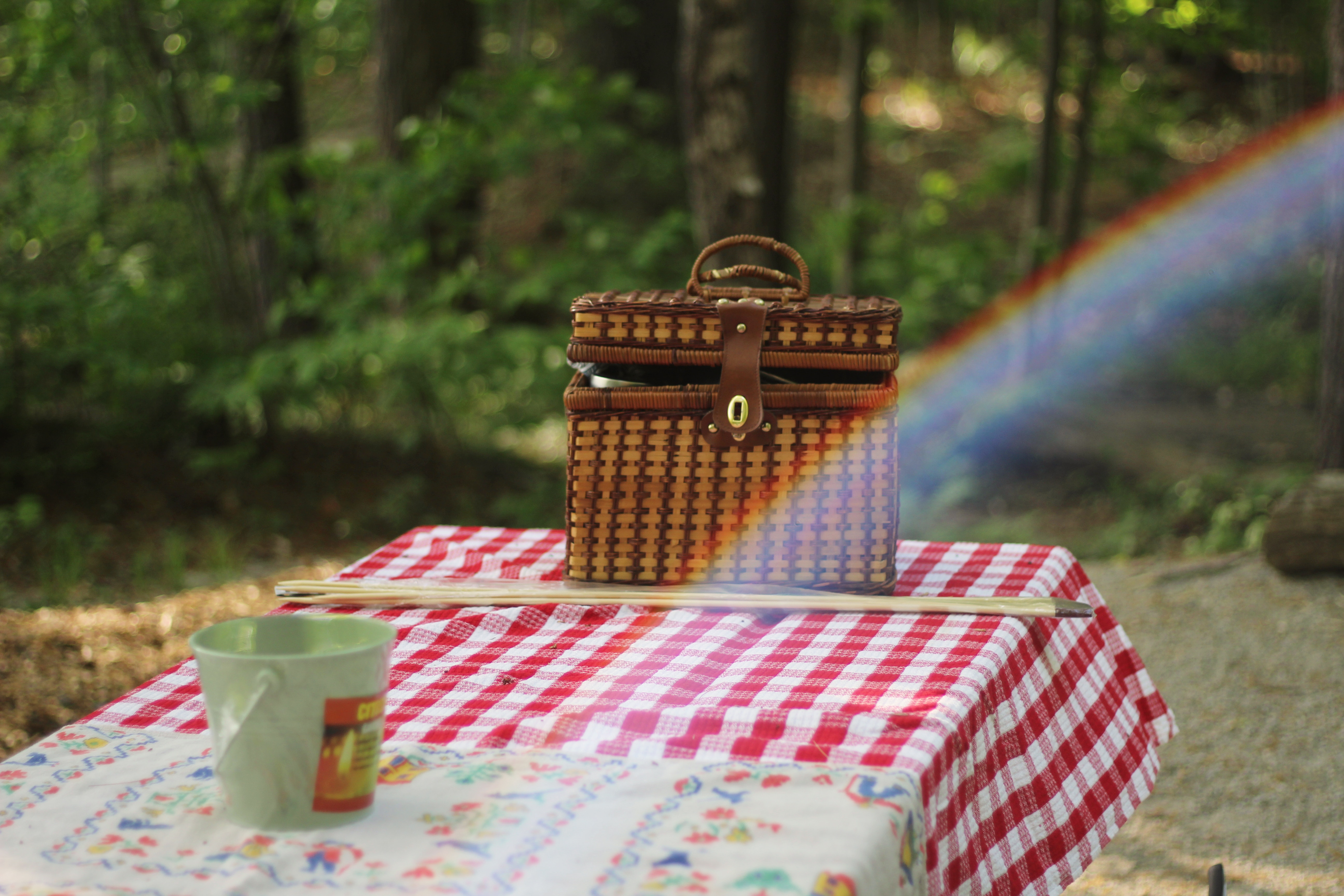 The birds are chirping at our Charlotte, NC apartment community, and soon our residents will be packing up their picnic baskets and heading to the scenic spots that can be found all around this area. Of course, picnic food requires a certain finesse because you don't want anything that's going to cause a huge mess. You also need to be able to transport it fairly easily, keep hot foods insulated and make sure cold food stays chilly enough.
If this sounds like a big order to fill, fear not! We've found some essential picnic foods you should be sure to put in your basket.
Nothing says "summer" quite like the juicy happiness of fresh, pink watermelon. This salad lets the saltiness of the feta and olives play nicely against the freshness of the watermelon. You can mix it ahead of time and refrigerate it overnight so it's ready to go when you are, but be sure to keep the greens separate so they don't wilt.
Every picnic needs potato salad. This recipe only requires a handful of ingredients (most of which you might already have in your home). If your family isn't big on ham, you can easily substitute turkey or leave the meat out completely.
This two-handed sandwich is packed with all the protein your crew will need to power through the day so you can enjoy a good hike, volleyball game or dog walk after lunch is done. The avocado adds a special summery taste that keeps the meal fresh.
If ordinary pasta salad has already run its course, opt for a salad that's inspired by a different part of the world. Thanks to the fresh herbs and brightness of the tomatoes, this salad is light, yet filling at the same time.
Does your favorite picnic destination have public grills? If so, forgo the same-old burgers in favor of barbecue ribs that are actually pretty effortless. Your pressure cooker does most of the work; you just need to heat them up when you're ready to eat.
Are you looking for an apartment that's situated near tons of perfect picnic spots? The Retreat Apartments at McAlpine Creek is ready to welcome you home. Stop by and see us for your personalized tour!