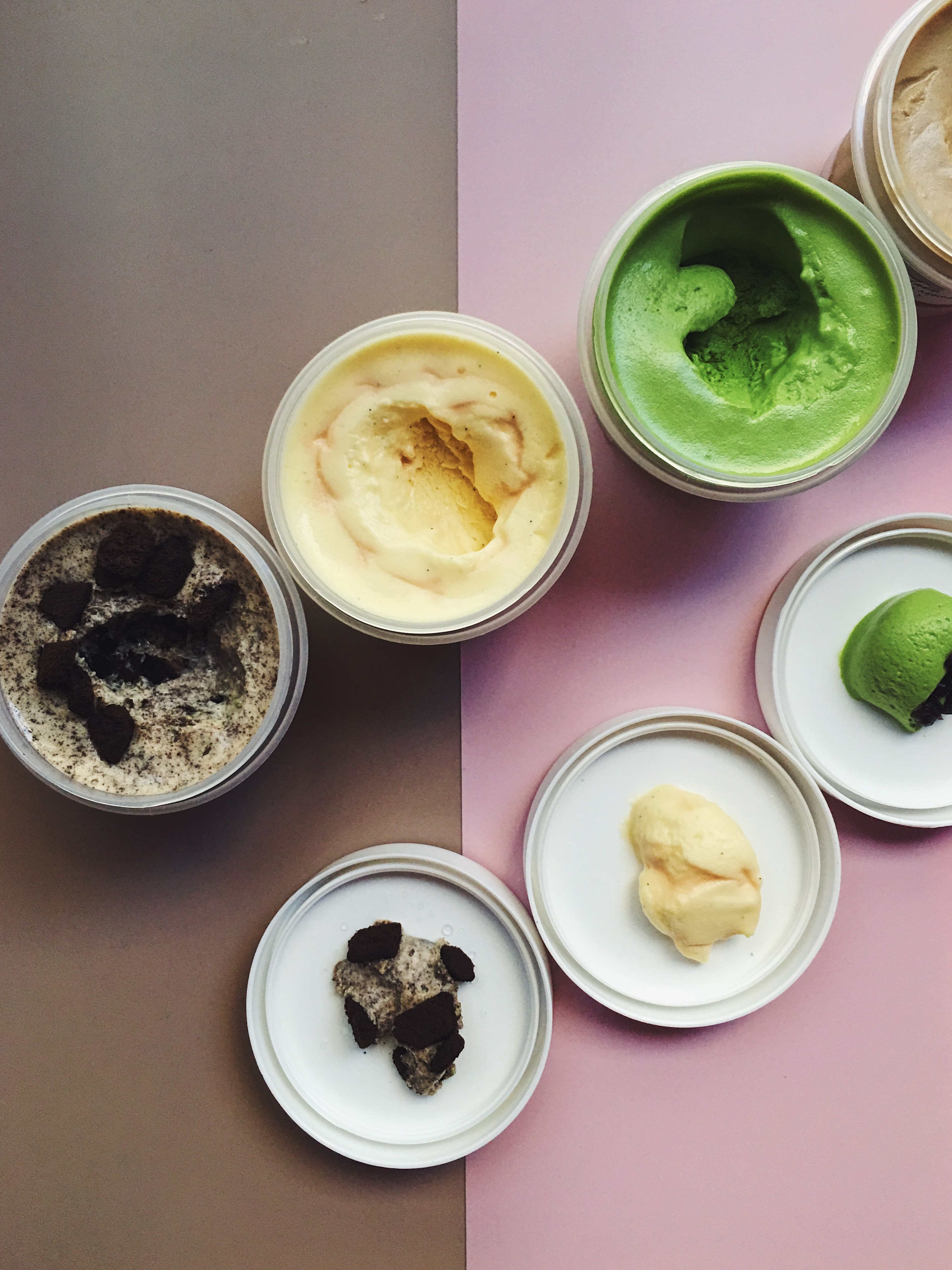 Do you scream for ice cream? Then you'll absolutely love these desserts that elevate ice cream from simple to sensational.
Fried Ice Cream
Ingredients:
1-quart vanilla ice cream
3 cups crushed cornflake cereal
3/4 teaspoon ground cinnamon
3 egg whites
Oil
Directions:
Scoop out ice cream and form into 1/2-cup size balls. This recipe prepares approximately eight servings.
In a shallow dish, combine the cereal and cinnamon.
Add egg whites to a small bowl and beat until foamy. Pour into a shallow dish.
Roll a ball in the egg white, then in the cornflakes. Make sure to cover each ball completely. Repeat with each ball.
Put the balls in the freezer until firm, at least three hours.
Add oil to a heavy saucepan and heat to 375 degrees F.
Carefully fry each ball, one at a time, for about 8 to 10 seconds.
Serve in a chilled bowl immediately.
Baked Alaska
Ingredients:
Premade graham cracker pie crust (chilled)
4 cups vanilla ice cream
3 egg whites
Pinch of cream of tartar
1/4 teaspoon salt
1 teaspoon almond extract
6 tablespoons white sugar
Directions:
Fill the chilled piecrust with the ice cream and place in your freezer for at least 20 minutes.
Preheat the oven to 500 degrees F.
For the meringue, add egg whites and cream of tartar into a glass bowl and beat until frothy.
Add the salt and almond extract.
Slowly add sugar while continuing to beat the egg whites until they are glossy and hold stiff peaks.
Spread the meringue over the ice cream, making sure to seal the edges. The meringue will protect the ice cream while this dessert is being baked.
Place under the broiler for 2 minutes or until the meringue starts to turn brown. Serve immediately.
After eating desserts like these, it's great to be able to burn off a few extra calories. And you'll be able to do just that if you live in our lovely community, which boasts two swimming pools, a 24-hour fitness center, and tennis and basketball courts. Sound interesting? Then, please come check out our stylish apartments in Charlotte. We think you'll be impressed by our amazing amenities and various floor plans.