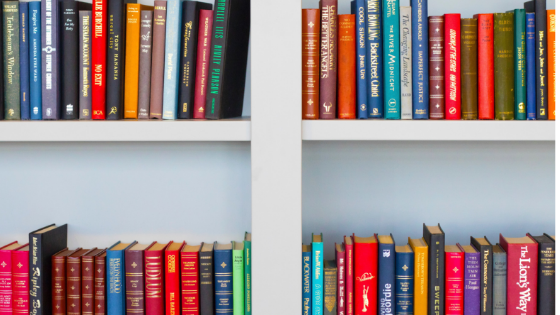 Bookshelves and bookcases provide great ways to spruce up your apartment. They're not just for books. You can include other items or arrange your books in creative ways to give your living room a new look. Consider the following ideas for using bookshelves and bookcases as decor.
Arranging Books
The best way to organize the items on your bookshelves or bookcase depends on what they are. If you mainly have books to arrange, you don't have to stick with a traditional library look. You can put some books this way on each shelf with piles of books in between for a more eye-catching look. If you do stack books in collections, make sure the spines face out, so you can see what they are. You can also arrange books by size or color rather than sticking with alphabetical order or by author or genre.
Choosing Bookshelf and Bookcase Items
The items you wish to display on bookshelves or bookcases can have a significant impact on how they look. You can include a wide range of items for a more eclectic appearance, such as picture frames, framed works of art, candles, plants, and knick-knacks. If you want to use a theme, choose items that reflect it. For example, put seashells, a piece of driftwood, sailboat models, and similar things on a bookcase or bookshelves with a nautical theme. Play around with different ways to arrange these items until you find an arrangement that works best for your bookcase or bookshelves.
Dressing Up Bookcases
Most bookcases come in a plain, solid color, such as white, brown, or black. If you want to add more vivid colors to the room they're in; you can change their appearance. Give your bookcases a fresh coat of paint in your favorite color or a bright color that goes with your other decor. If you don't want to paint them, you can cover them with wallpaper in a pattern that catches your eye. Cover the entire surface with the wallpaper, or just put wallpaper on the back inner wall of each shelf to make them stand out.
Some of our apartments in Charlotte, NC, come with built-in bookshelves. Contact us to get more details on our apartment and community amenities.