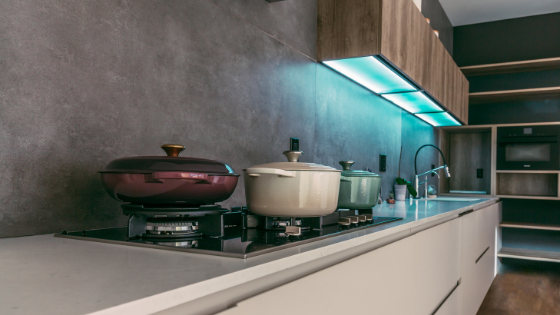 There's nothing like having a delicious hot meal waiting for you at the end of a long day. All it takes is a bit of prep work and a slow cooker — it really is that easy! Here are three ideas that residents of Charlotte, NC apartments are sure to enjoy.
Three Bean Chili
Ingredients
3 (15-ounce) cans of beans (kidney, pinto, black)
1 (15-ounce) can tomato sauce
1 cup of frozen corn
12 ounces beer
Two cloves garlic, minced
1 onion, diced
1 tablespoon ground cumin
1 tablespoon chili powder
1 tablespoon dried oregano
1 teaspoon salt
1 teaspoon pepper
Texas Pete hot sauce, to taste
To make this hearty chili, simply rinse and drain the beans, add all of the ingredients to your slow cooker and stir. The beer (an IPA works best) gives this chili an additional layer of flavor. Serve with tortilla chips and your favorite toppings, like grated cheddar cheese, scallions, and sour cream.
Buffalo Chicken
Ingredients
1 onion, diced
4 boneless, skinless chicken breasts
1 cup buffalo wing sauce
1 packet ranch seasoning
First, add the diced onion to your slow cooker, then add the chicken breasts. Mix the buffalo wing sauce (you'll find plenty of choices at the grocery store, from mild to hot) with the ranch seasoning. Pour the mixture over the chicken and stir slightly to coat the breasts. Hours later, you'll have a tangy, melt-in-your-mouth chicken that's great on toasted bread or paired with a tossed salad.
Root Vegetable Stew
Ingredients
1 yellow onion, diced
3 cloves garlic, minced
2 large potatoes, peeled and chopped
2 carrots, chopped
2 parsnips, chopped
2 celery stalks, chopped
1 cup broth (vegetable or chicken)
1 (15-ounce) can great northern beans (rinsed and drained)
1 bay leaf
1 teaspoon black pepper
1/2 teaspoon salt
Once you've prepped these ingredients, simply add them to your slow cooker, stir and you're good to go. A tasty, warming and nutritious meal await you!
It's easy to get in the habit of making home-cooked meals when you have a beautiful kitchen complete with stainless steel appliances. If you're seeking apartments in Charlotte, contact us today for more information about our Retreat at McAlpine Creek community.